( Clyde's Great Grandfather )
---
Joseph LOONEY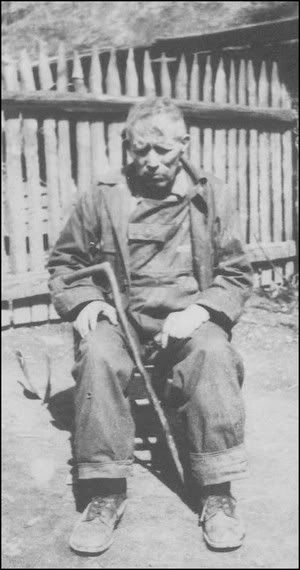 Born:   Sept 2, 1849 in Pike Co., KY
Died:    Sept 1, 1939 in Pike Co., KY [Cemetery]
Father:  John Looney
Mother: Mary Ann Childress (Childers)
Joseph married
Elizabeth RATLIFF  March 16, 1873 in Pike County, KY
Born:   Sept. 5, 1857 in Pike Co.KY. (Twin, brother died age 11  days).
Died:    Aug. 5, 1911  [Cemetery] [COD]
Father:   James RATLIFF b: Abt 1835 in Pike Co., KY.
Mother:  Emiline "Emily" RATLIFF b: Abt 1839 in Pike Co., KY.
Joseph and Elizabeth had the following children:
Miles Looney b: ABT 1875 in Pike Co., KY [COD]

 Dora Looney b: ABT 1878 in Pike Co., KY

 Ida Looney b: APR 1884 in Pike Co., KY

 Hubert Looney b: DEC 1889 in Pike Co., KY [Cemetery]

Notes:
In the Pike County Census of 1880 the household of Joseph Looney is listed as follows:

By the Census of 1900 Miles and Dorah have apparently moved into households of their own and Joseph's household now consist of:

Column 11 of this Census recorded 'Mother of how many children?' and column 12 recorded the 'Number of these children living.'   It appears that Elizabeth reported giving birth to 11 children, but that only 5 were still living at the time of the census. 
---
If you have additional information or find a correction that needs to be made,
PLEASE LEAVE A COMMENT.